Joined

Sep 14, 2023
Posts

923
Reputation

1,032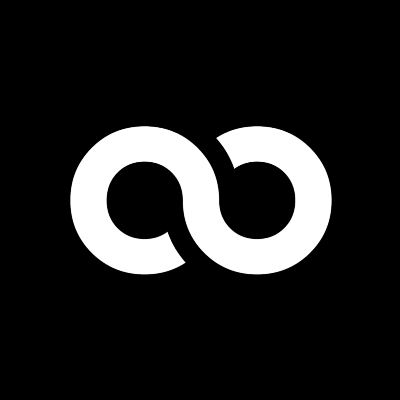 You wouldn't be able to mog my grandma 😂 let alone me or any other man in my family i'm done with you incels freaks. i don't give a shit about this bla bla bla. just go outside you abominations
looksmax.org
Link to retards "muh pic of looksmatch couple is undeniable proof of blackpill not existing" FUCK YOU
@mogstars
Jfl i will kill you calling me greycel
@the BULL
5'4 Mogger
Title: Bad personality is a whistle for bad looks.
Grooming and personal health stems from the confidence you feel from society constantly reinforcing your looks, the same reason most blackpillers are ugly and therefore sadder and more prone to neglecting their health, the same way depressed people are more likely to self harm. Logic isn't hard. Environment still is a play in the blackpill ideology, therefore we often use the word "prone". You could still live a bad life whilst being attractive, there's many factors, such as location you're born at, or your height, or maybe the simple fact that you're rotting and not seeking women. Many factors go into play, but the general rule of thumb is that when you're young your looks are the biggest factor for success when it comes to unattainable factors, such as the place you're born at, your family's wealth or even your family's way of treating people. Your looks is what makes your environment act better towards you, therefore you're more likely to succeed, there's studies showing support towards the notion that parents treat their children better based on genetic qualities.
You might ask yourself, well what about the hollywood perspective of asshole chads? Well life isn't binary, 2 people living practically the same life will reach a different understanding, the same way red pillers think they are enlightened, and blackpillers. A chad who has been reinforced by society will have an abundance of positivity, this will either result in a general gratefulness for life (Humility: i.e good personality) Or (Confidence: i.e bad personality) and the counterpart of the ugly person (Bluepill: Negativity: Bad personality, Positivity: good personality) And then finally (Blackpill: Nihilism: Everythings over, and then: It's all over therefore i shall live happy) This is all vastly generalized and theorized, but this is the general rule of thumb to debunk the notion that even good looking people can have bad personalities. Even when good looking people do have bad personalities, it could be seen as something positive. IN this case it actually means good looking people cant have bad personalities, it just means that every type of outlook on life fits different people, for example trashy women, good women, then again the same applies to women, no matter which outlook a woman has, there's always hundreds of oofy-doofies, and bluepillers waiting at their doorstep.
You may ask yourself, well what about all of the pictures i found of ugly men being with attractive women, in this case i'm not even going to mention the typical blackpill response of "muuhh money muuhhh height muuhhh nitpick" this has been regurgitated too many times and to this response i advice the person to head to the comments of the video or the photo, and they will quickly realize all the comments read out in the typical fashion of backhanded doubt such as
"How did he do that! i'm so jealous
"
"He does not deserve her
"
"Tell me his secrets!"
Even if these comments are light hearted and not meant to be mean, the final irony of these comments are because of the notion that the blue pill assumes personality matters more than looks, therefore these videos should've never become viral because of the looks difference to begin with, to amplify my logic, tell me why these videos are popular? Sure i'll accept the fact that perhaps good looking couples get as much likes as these non looks matched couples, which is true, and would mean that there's no difference between ugly/good looking couples to the bluepillers mindset. But the comments and opinions of the people viewing these are always vastly different, doubt versus lust. Us blackpillers already know the reason, and so does the bluepillers, however the bluepiller will ask
"What if the woman is truly happy with her non-looks matched male, without any extreme qualities!"
This is a perfectly normal response which is partially true. Yes there's thousands of these types of couples which is normal. As I said before, people have different outlooks on their life. And i am happy for the males and females sake, the thing is however, no matter how many of these outlier couples you can find, it still doesn't remove the fact that the attractive woman has the chance of seeking a higher looks male, which often happens with oofy doofy's, The possibility is always there no matter the reasons the woman has chosen to stay with the male. Even if she does stay with him to the end, then that's something beautiful! A true personality relationship, these things happen, but they're not as common. I know for a fact that the parents of the woman will doubt the male's competence in the relationship, but that doesn't matter. These couples often happen because of ideological reasons which mimic personality reasons such as: Religion, meeting at a young age, being a friend who finally becomes their boyfriend later in life, being through hardships which finally become normal.
As a blackpiller you must always imagine the bluepillers response and dissect it with your own logic/outlook on life, have humility towards statistical outliers, and statistics with logical fallacies, and if bluepillers and red pillers truly seek these outliers then that's fine, Millions of people spend money on trying to become rich, for example consuming videos, and buying books about money, even if they try, most fail. And that's fine, life is about failing and trying. The difference is that us blackpillers remove the pain of failing and trying for unrealistic realities. That's the gift of being blackpilled.
To further my opinion on the fallacy that life is something other than predetermined values and circumstances "Mental illnesses" are simply non-conformity behaviors relating to social norms. These behaviors arise from negative experiences throughout life, i.e. actions resulting in prejudicial outcomes for the agent or subject of other's actions.
The mental "re-living" of these experiences one goes through by remembering in their minds these instances causes in turn these "problems of living" to the receptacle of such life experiences, leading to a loop of non-conformity.
External factors cause these "non-conforming" behaviors, because only in a social setting can there be such a thing as non-conformity. That's why "mental illness" is simply a social construct. If you were living alone on an island, there would be no such thing, because you're individually the construct on said island, which in turn makes your island an outer shell of who you are, the same way other people have styles and tastes to get comfortable in their living space.
But when living in a social setting, patterns for acceptable and non-acceptable behavior arise and those who do not fit are treated as to be excluded from the benefits of social living, the most common response to not fitting in is getting bullied, bullied to some could be seen as something to make people become normal, or to be known of their problem. But this is not the correct resolution, to quote the book "The problem of the puer aeternus" written by Marie louise von Franz "This is a problem which comes up in many neuroses, not only in that of the puer aeternus (Incel) It goes very deep, and my attitude toward it is paradoxical: as long as I can, I behave as if the other could make up his or her mind because that is the only chance of salvation. If nevertheless
the case goes wrong, then I turn around and say that it was not possible for things to have gone differently. Otherwise one falls into a wrong psychological superiority; namely, that if a person goes wrong,or dies as the result of a disease or an accident, and one concludes that this occurred because he did not realize his problem—that is his fault that he has this fate—that I consider disgusting"
Do not shame incels for not discovering the truth, they only see the shadows projected in front of them in the cave. (Plato's cave allegory)
Marie Louise makes the argument that most people are prejudiced against "Societal losers" because they judge with their own experiences which may be caused by values that are non changeable, and applying the same experience onto people which do not possess the same assets. To further my argument and clarify what I mean. They are shaming you cause they're comparing your life to theirs, in their eyes it worked for them so why shouldn't it for you? Bullying is a social response to weed out the wrongs in a social setting. Psychological disorders such as anxiety and what not is generally seen as fake by people who aren't suffering like you, it's just a guilt trip set upon you for not conforming to society's standards, the general narrative of social standards is fake in this situation. Thinking that a "standard" could be changed if you individually remove something is simply impossible. It's just a set of values which the general masses subconsciously think.
-To explain a bit further which will be expanded upon longer down in this text, the human psyche tries to change what is predetermined values such as, looks, where you're born, and also your intelligence, to something that was earned, for example through working on yourself by gymming, studying, and earning money. The human psyche shelters itself from taking accountability of your own situation, this is also why people use their own experiences to compare to others, cause they're genuinely convinced that what they had (Normally functioning brain) Was earned somehow, and therefore they mention the same thing to someone who might not be the same.
For instance, if you are ugly, short, bald, deformed, "shy" ("non-NT"), ethnic, you are not fitting the social pattern of acceptability, therefore you are excluded from the benefits of social living, or your participation in these social settings is lessened and not as beneficial as for those who conform, let's say the job market, dating market, familial relationships, friendships, etc.
This rejection causes these problems in living: you are not able to conform, and knowing the dire situation in your values you have a pessimistic outlook on life, you know most of these factors for acceptance are out of your control, so realizing and re-living these past negative experiences makes a consciousness arise, that you are not able to conform either because the factors are outside of your control or because of missed opportunities (let's say you become too old to enter a career, or to have actual functional sex, which should be had by fertile men and women).
That is the whole reason shrinks (psychologists) are scammers. They are the same as poets or philosophers, they simply play a non-scientific game where they make conclusions based upon established social norms (which can and in fact do affect scientific methodology itself). If you remove the scientific veil of this profession, you will understand that shrinks can only "help" you realize things about yourself or about the exterior world. But to give legitimacy to psychologists (in turn myself) Psychologists are set on the task to make what the masses cant see such as my prior statement about anxiety, seen. Only when a problem is seen is when it could be fixed.
If you are able to conform again, you are "cured", if you do not succeed (as most incels won't), you will still be considered "mentally ill".
THIS IS WHY ONLY PEOPLE THAT CAN SOMEHOW FIT THE SOCIAL STANDARD OF ACCEPTABILITY CAN BE "CURED" FROM THEIR "MENTAL ILLNESS". A foid, simply by having a wet stinky hole, can always be cured from her "mental illness" in this gynocentric world, because she will always be accepted to some degree. A good-looking man, even if he has past traumas and has abused drugs, can also be "cured" because he can always be able to conform as long as he realizes what he has to do in order to conform, and his non-changeable features are already conforming to acceptable standards.
Psychiatrists are also scammers. Jewpills can't "cure" your "mental illness' '. They can only stimulate or suppress your biological and innate immune system in some way, just like any other type of medicine will. They can only control the symptoms of your problems in living, they will deactivate your receptors and turn you into a robot devoid of the ability to face your sadness and trauma from bad experiences rationally, thus dumbing you down to your own suffering.
I myself am thinking of getting a prescription for some of these Jew Pills, not because I believe they can "cure" me from my "mental issues", but because I know they can be able to "anesthetize" my mind from re-experiencing these past disappointments with such force and frequency, just like weed did for me (it lost effect over time though and I'm currently unable to get more from a dealer), or alcohol can do for some. It will warp my mind to a parallel world where I can live with myself only and not care about the social structure that denies my conformity in the first place. Why do I want to do this? Because I don't want to and am probably unable to conform.
If I wanted to be "cured", I'd have to go to a psychologist to brainwash me into thinking I can somehow conform by doing "x" or "y", but I know for a fact that's not the case. Everytime I tried to adopt a bluepilled/NPC belief, it gave me some false hope and sense of belonging, a sense that I could try again some other way and finally achieve conformity. But in the long run this will inevitably lead to more sorrow, because by exposing yourself again to these social experiences you will be again rejected and fail to conform if you do not have the features that fit the standard of conformity.
This is why the Redpill can actually be damaging to many many men, like it was to me. You set yourself for bigger disappointments by "working on yourself" and spending time, money and effort trying to reach things you were never able to achieve. The higher the mountain, the bigger the fall. Their copout for this reality? "Don't do it for women/others/status, do it for yourself".
segment for hikikomori change
"Mental illness" treatment can "work" for some people (as said, foids and good looking men, for instance) because by "adopting a positive mindset" they can expose themselves again to social settings and get their dopamine hits, validation and positive reinforcement, thus opening ground for them to conform again and live "healthy" and NPC lives.
I've been close to people (male and female) that supposedly suffered from "depression", "schizophrenia", "bipolar disorder" and other "mental illnesses", and I can say that based on my analysis, backed by mountains of proof, that they simply (for some reason or another) were going through bad times and were not achieving what they wanted to achieve, or simply had too high standards in their minds they needed to achieve (either socially enforced standards or standards they set to themselves based on false concepts of reality and what's achievable based on the hand you're dealt - genetics, where you're born, in which family you're born, etc). As soon as some external factor gets better and they again have the possibility to conform and live up to social standards, they get "better" from their "illnesses' ' and can live pleasant and healthy lives as most NPCs do in their own ignorance.
Like every commodity there is, there is a market for it. "Mental illness" is not only a good market for medicine professionals and Jewpill companies, especially because the solutions can cause dependence in individuals consuming these "goods", but it is also a great weapon for the government, elites, etc (i.e. the ruling class, the winners of societal standards), it can be used for control, for them to feel better in comparison to you for not conforming, and most important: to shove all kinds of dangerous ideas that can go against their established order, the order of things that benefits them and exclude you.
You are not mentally ill, I am not mentally ill, we are simply outside of the conformity overton window.
The puer aeternus or the modern day incel runs the risk of being used by malicious people
"innocence can only be cured of these illusions by passing through
disappointment and bad experiences. Warnings are no good—such
men must learn by experience, without which they will never wake up
from their innocence"
But who's to say that said innocence is bad? The removal of the innocence could make the puer give up.
"It is very important to know that, because naturally, in the strong
type one can risk a kind of reckless therapy and, for instance, just
confront the person with the problem and risk a terrific crisis, a healing
crisis, and then they come through. With the asthenic type you can
never do that. There one must adopt a nursing attitude, making
constant blood transfusions, so to speak, never forcing the problem or
pushing the person up against the wall because that would break
them"
There are different ways incels react to being given information that tries to show their issues. They either break down completely, choosing a life of sloth and hatred, or they accept their own issues, work to break away, and get cured. It's important to know that being "cured" in this instance just means they give up their innocence and come out through the ashes. A simple quote made by me could summarize my logic mentioned briefly in this text "Either it's over, or it's over therefore it began" Giving up in this instance means that the person is willing to never try again for several years.
This issue is becoming huge in japan, with the new phenomenon of hikikomoris which is a term to describe people most often men who the one who shuts themselves in. The term hikikomori was coined in the 1990s by a Japanese psychiatrist to describe young people who isolate themselves in their parents home for at least six months and have no social life. They do not study or work and are unable to break their pattern of life. Their financial support is secured through the help of their immediate family. These are evidently people, often young, who have never been met with any real resistance for their lifestyle.
Most 17 year olds (including me i am 18) suffer from never being challenged, school is literally the only challenge, I would have to say the social aspect of school is way harder than studying and what not.
To quote Marie Louise again
"innocence can only be cured of these illusions by passing through
disappointment and bad experiences. Warnings are no good—such
men must learn by experience, without which they will never wake up
from their innocence"
Most of us youngsters barely have anything challenging, we're all drifting until it all piles up on us beyond fixing, where you either split and decide to give up or take drastic changes. The road of the rotter, or the red piller, even the guy in the video-
Even when most of us young people do have the right mindset, whether it be through black pill or red pill (vast generalization) the following problem occurs:
"all that he (incel) praises, he does not stand by, for he assimilates
the whole thing intellectually and takes it back to his imaginary world.
the realization that they should adapt to reality is an intellectual idea to them which they fulfill in fantasy but not in reality. The idea is executed only in reflection and on a philosophical level, (consuming self help garbage which will never be put to use) but not on the level of action. The modern day incel tends to grasp at everything which would be the right thing to do and then to draw it back into his fantasy-theory world."
This would mean for example that the hikikomori stops getting their lifestyle funded either from resistance of parents or some big problem arising. In Swedish society the wake up call would probably be through bad academic performance. This issue could result in drastic changes whether for the bad or for the good. Let's say suicide, or success. This is the dire reality of the modern day loser. Which could only be solved through one simple word: Work. The problem with work is the paradox mentioned by the quote from Marie, and even in the situation where work is made it could become a paradoxical cycle of falling back to your roots through ego, or being at the split of life whether for bad or for good.
The ability to choose emotions over facts is proof of the human ego.
The inability to be self-aware is an aspect of the human psyche to shut off what would be hurtful to the individual. For example When a woman says she wants a funny, honest, intelligent man, she isn't lying to you, because she truly believes her own gaslighting. When she says honest, she thinks honest AND attractive,, when she says smart, she thinks smart and attractive, when she says intelligent, she thinks intelligent AND good looking. The reason they don't mention you have to be good looking, is because that is such a deep and primary PREREQUISITE, that even they aren't consciously aware of it, hence they truly think just "honest, funny, intelligent..." (but in their mind, they imagine the face of an attractive person).
Women look at handsomeness like a canvas for a painting. If I ask you what you like about a painting, you won't say "I like the canvas", you would say "I like the colors, the symmetry...", yet those things are only able to exist because of the canvas.
But the canvas is so foundational, so primary, that you aren't even aware of it when you are looking at a painting (the same way as attractiveness is to women).
Being handsome is like a base for a house, it doesn't matter that you have a million bricks (intelligence, humor, kindness...), because those bricks cannot stand on anything without a base.
(1) Womans self-gaslighting
If you put an attractive person in front of a woman, something amazing happens.
She notices how hot he is, and for a very short period of time, she is AWARE that is the only reason she likes him (because she will point it out to all her friends). But, very quickly, in just a few moments, you will see that she starts to notice his humor, kindness, passion... (which are non-existent in reality). And, tomorrow, if you ask her why she likes him, she will say (and truly believe) it is because of his humor, kindness, and passion… It will take only a day for a woman to successfully lie to herself that she isn't superficial, surface-level and instinctual.
Example: Women truly believe they like a man with a sense of humor. The reason they think this is because they are always smiling and laughing with said attractive male, hence they believe it is his humor that they like, because attractiveness is such a primary characteristic, it isn't even worth mentioning or even being aware of.
"Women are attracted to funny men, it is often said. This is not true. It only appears this way because women laugh at everything a very handsome man says. So this gives the very handsome men the idea that they are funny." -Norm Macdonald
Norm was a very handsome man in his youth, and he was very self-aware, so he definitely noticed this.
(2) Never argue with women, blue-pilled or red-pilled men.
That is the reason you should never argue with a woman, it doesn't matter if she is your gf, wife, sister, mother, grandma, doctor, lawyer, PhD Nobel Lauriet...
Their psyche is the same as bluepilled men, and the truth is destructive to their paradigm and mind.
If a woman jumps around the house and knocks a vase over, she is not the guilty one, the guilty one is the one that put the vase there, and if she was the one that put it there, then it is the fault of the one that made her buy it, or the one that sold it to her.
Admitting that she broke the vase means she did something wrong, but if she FEELS she isn't in the wrong, well, it must be someone else, therefor her psyche is calm and without resistance.
This is the same (but in reverse) thinking that Bluepilled and Redpilled guys have.
When they get rejected, they think it is ALWAYS their fault, because if it is, then they also have the power to fix it, make it right.
Taking the position of not being the one at fault protects the psyche from accountability, and allows the individual to think there's a way to build from the scenario, which may not always be the case.
Admitting something bad that happened isn't your fault, means you let go of the possibility that it must be fixable by you, which is detrimental to the psyche and paradigm of Bluepilled and Redpilled guys.
Imagine if all the women, bluepilled and redpilled men realized the truth for a day and were self aware, women - that they are only surface leveled and shallow, bluepilled men - that romance is not real and redpilled men - that most of the things aren't in your hands or power to change, if they all realized that, even for a second, their paradigm, mind and psyche will shatter, leaving them in a state of panic, chaos, uncertainty and fear.
This is the reason you should not argue with them, even if your arguments are true and justified (logically valid and sound), the same way the reader should disassociate from their emotions and allow my opinion to be conveyed, even if it doesn't align with their life, for my experiences are also real and to be taken into consideration.
(3) Paradigm Presuppositions
Every person in existence (including me, you and ITV), have some basic presuppositions of reality (which are metaphysical, metaethical and epistemic in nature), which aren't even axiomatic, they are so fundamental that they make axioms even possible, and shattering those presuppositions of someone's worldview is the same as taking their eyes and making them blind.
That is why women, bluepilled and redpilled men lie to themselves, it is a survival mechanism that makes your mind stay sane. They truly aren't gaslighting you on purpose, they first lie to themselves on the most fundamental level, so they can exist, then they spread that deep-rooted, subconscious lie to you. You probably heard Richard Feynman say "I am just an average man, with an average IQ, all I did was study hard". This was always funny to me because Richard scored the highest on the Putnam Competition math exam, which indicates mathematical ability of around 5–7 standard deviations above the average, the IQ equivalent of 175–205.
If you "studied just as hard as Feynman", you would probably be taking Calculus 1 for the 15th time in a row. The reason for his lie is that even he could not accept that all his glory, fame and knowledge weren't due something he has done (worked hard), but just because he was born with a brain that has many more neurons than you.
It is convenient for the human psyche to blame controllable factors and changeable values of their base for their success. It validates their success kind of like a medal for their life.
Feynman was to intelligence what Chad is to handsomeness (Chad says "just be yourself, bro", and Feynman says "just study hard, teehee").
I think I am the only one who found him more annoying and obnoxious than any other physicist, because others full of pride and ego would say "I am smarter than you", while Feynman would always, in a very smuggish, sleight of hand way imply "I am just like you normie, but better, teehee".
So even someone with an IQ 200 will be a victim of self-gaslighting and self-delusion, no matter how "objective" or "scientific" they are.
That is why blackpill isn't just about IQ, it is about self-awareness and truth (even the people with the highest IQ that I know personally are in a deep delusion of the true nature of mankind and the world).
(4) Positive note
I always like to leave my comment on a positive note.
I know many people here are hurt, not because of lack of "seggs", but the lack of meaningful loving relationship with a woman.
Every man, no matter his size, toughness, strength wants to put his head on a womans lap and rest his mind and body, while she sings, cuddles and relaxes him.
Men truly are the romantic gender, and no matter how much it is propagandized that we are the "superficial" gender, that isn't the case.
Always remember that you are never alone in this, a lot of men through history, today and in the future are going through this, so don't give up on yourself, you aren't worthless.
One thing that the BP community does wrong, in my opinion, is that because it is an "isolated" community, it likes to look at the highlights and pretty parts of a relationships between Chad and Stacy, or anyone else for that matter.
But, I don't know a single person or relationship that didn't have MASSIVE problems, Chads included.
So don't be blinded by your imagination and highlights of other people you envy or want to be.
Anyone and everyone will be disappointed, sure some more than others (a lot more), but never trust the illusion that others are living the perfect life.
Sooner or later, everyone in life will be hit like a truck, no one is excluded.
I will give you an example of a guy I know. He was a true Chad (9.5 out of 10), literally Chico level, at 14 he mogged most 20 year old Chads.
Every woman wanted him, like EVERY. He dated a Stacy for 3 years and everything seemed fine. One day he got injured, turned to alcohol, drugs and tried to rope maxx. He even dumped his Stacy gf.
He is now very fat, works some low wage job and hates life.
Everyone gets hit by life, I don't know a single person that didn't struggle A LOT or won't struggle at some point of their life, so don't look at others with full envy (almost everyone I know personally, who the BP community would envy how they have a perfect life, when they opened up to me every single one of them contemplated ropemaxing at some point, and it always stayed with them).
I know you feel pain and are struggling, I know it is hard, especially because you can't say your problems out loud in real life, but you will never be alone in the things that you feel, it is always better to struggle with everyone around you, than to give up on yourself, never forget that <3
Taking the position of not being the one at fault protects the psyche from accountability, and allows the individual to think there's a way to build from the scenario, which may not always be the case.
Quote from my response to
@the BULL
Btw fuck you retard
I've been argumenting with you in my brain in the metro for 20 minutes contemplating how ridicolously retarded you are, that you're even allowed to breathe the same air as me is a crude mockery to everything in life, i've litteraly written an 10 page essay on this exact topic, just cause oofy doofy gets to be the 1/20 boyfriend of a beckies life doesn't mean jackshit, just cause oofy doofy gets to date in a desolate post soviet city with avg age of 60, still doesn't mean shit
Crazy how "veteran" people like you abandon the blackpill in a millisecond the second you see a single pic, i could send 10 studies proving you otherwise, just cause oofy doofy ltn is a pitstop in beckies life STILL doesn't mean shit. Muh evolutionary psychology, do you want a golden medal just cause you figured out transactional relationship? Every relationship is transactional, you're comparing people who are born into the fruits of life aka chad and rich normie, to some chernobyl ltn, just cause he fucks The svetlana who goes to a rave every fortnight in an abandoned soviet building STILL doesn't mean shit. The ability to move to western country and immidietaly get an oofy doofy with an above average wage is still present, most likely this ltn in the pic will marry a becky continuing the soviet cycle, of creating a ltn ogre, and a becky princess, ever creeping toward modern brutality. Fight me lil pupper...
Not to mention the postwall roastie with equal smv oofy, she's make up maxxing and hair maxxing, over for your post/rep ratio. Proof your blackpill mind gets shut off the single second you smell a chance of you escaping your brutal destiny. Statistics are "Prone" there will be the occational cherry picker or nitpick, it doens't matter, facts over feelings.
This is the same typa shit when i see people posting this indian truecel with turkish model. He litteraly paid her, we don't know the back story of pic in question. Still doens't matter, we all know she could easily bang 18 yr old normies who are desperate. Not to mention bro is litteraly hunking down to fit in the picture. Life isn't binary, in psychology 1+1=2, 2 people living the exact same life could have very different outcomes.
This entire website was designed for self improvement for incels. I agree incels should improve their life to enjoy it individually. It still doesnt change the fact we're in a vastly changing landscape of the dating market, and life as a whole. You still need to understand we're in a shifting landscape. Only 20 years ago everything was vastly different. The blackpill is growing in the same pace as society and inflation. These fruits will be ripe and ready in another 20 years. You'll see what we said actualizing.
The people who are 30+ litteraly grew up in non blackpill landscape, We're an ideology that is growing and actualizing, in 20 years it will be vastly more brutal than now, same way our grandparents bought houses for 40k which sells for 300 or 400k today. Same with the blackpill, stop coping.
Fact = pics? I can send you millions of pics of chad with mid woman from google
Retard. The reason non looksmatch couples are popular is cause it's unlikely, same wya ugly male good female is popular for being unlikely, its a paradox, and you're too stupid to see it, same way you posted this onto .org
Just cause normies are a pitstop in normie womans life doesn't mean shit, jfl at you comparing normies with looksmatches
You're comparing non attainable goods, looks environment etc. To attainable goods, gymming personality, money, Even chad can do these. Doesn't mean jack,