Keengo
sex positive soyboy 🍆all consensual sex is rape🍆
Joined

Jul 12, 2022
Posts

713
Reputation

950
It's one thing to argue that some incels are lazy as shit and gigadoomers -- yeah, but it's another to believe anyone can do anything just with effort. Like somehow the universe can just SEE those working hard and KNOW they must be rewarded because it's observably "right."
Like I see some here touting the idea of self-improvement to insane depths -- just start a successful YouTube channel, bro; just make tons of friends and make everyone like you without being a sellout coper, bro; just make tons of money investing in an unpredictable market because you used the "right" strategy, bro. No, because no one can guarantee anything including whether 'X' must equal 'Y' all by itself for all.
I mean I'm all for trying ... I'm not one who has given up in life completely ... But quit with the bluepilled bullshit. Reality is, many of us here will fail no matter what. There will always be a sizeable amount of people falling on their backs and losing at life no matter what advice they take or how they execute it. The rich are rich because circumstances; none of them followed some secret code everyone else failed at. There is no secret to success ... That everyone believes there are underground strategies or things to learn to achieve it is the biggest lie of humanity.
No, you can't just tell someone they can take 'X' steps and success will work because that will lead to 'Y' or 'Z' or etc. Reality is, most are meant to fail -- that's life. You cannot really change much ... And those who did achieve much change were simply destined to ... Most people work hard and still live mediocre lives. Honest people can suffer despite trying, while dishonest crooks can get away with murder.
But despite all of this some on here still believe they are in control of their destiny, and that those struggling are all just lazy. No, laziness is not a human trait ... It's an excuse to try and have people believe one can be much more than just lazy if they weren't, in fact, lazy to begin with.
I don't believe anyone can be blackpilled if they're legit saying stuff like, "Just work harder, lazy," or etc. and actually believe anyone will make a 180 in their lives by following some set of immediately non-deterministic instructions laid out for them with no rhyme or reason.
It's like telling a criminal that he wouldn't be a criminal if he didn't commit crime ... Or that you wouldn't be poor if you worked harder ... Yet it's as if peoples' advice on this matter is ALWAYS too late to make any sense. It's basically impossible to re-write history as one desires....
Are you telling me every single poor person or ugly person is just stupid and lazy? All rich are brilliant and moral people -- that's why they're winners? So a bad guy can "win" because he did "right" but a good guy will "lose" because he did "wrong?" Who decides? Nobody.
Sound familiar? Sounds like bluepilled copes ... Sounds like a children's book ... Moralistic fallacy ... Just world fallacy ... Whatever you wanna call it. It's not that you did "better" it's just that a particular situation worked out for you ... That is all 100% of the time, period.
The truth? Hard work can help SOMETIMES ... But it's not gonna turn everyone's life around and make every wish come true. It's just not possible ... Life doesn't work this way ... We will always have losers no matter what they do or try ... Because life isn't fair ... And the recipe for success is NOT just "muh hard work." Some people remain in poverty despite suffering and efforts ... Others born in wealth & privilege never worry.
No matter what you do in life you will probably either see averageness, or extremes AKA you will "work hard" and live a "normal life," or you'll struggle to survive and cope; or you're already privileged & may/may not realize it. Point is your efforts hardly actually matter.
Sorry to break it to some dreamers ... This is NOT a post to tell you to give up ... It's to remind you that you can do everything right and still end up in wrong. Lotta great people die young ... Lotta bad demons can be superstars ... There's no perfect plan ... Someone had to say it.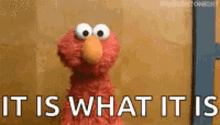 Last edited: