Joined

Aug 11, 2018
Posts

2,151
Reputation

1,228
As part of my YouthMaxxing (
https://looksmax.org/threads/youthmaxxing.2667/#post-37768
) I try to avoid the sun as much as possible.
The sun is actually horrible for you. It's a complete lie that sun is good.
I am actually getting enraged right now thinking of my grandmother telling me how people need to go out in the sun and "get vitamin d" and "how you need the sun."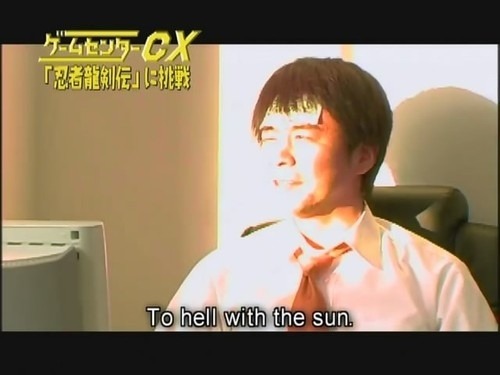 You ever wonder why westeners faces end up looking like baseball gloves by the time they're 25?
Outside of their degenerate lifestyles it's also because they're always out in the sun and never wear sunscreen.
I see these western WHORES laying down in bikinis at my local park on bright days "tanning."
Tanning is a ZOG scam designed to give goyim skin cancer and age them. It is completely retarded.
In a based society like Asia people wear massive visors, walk around with umbrellas, wear full bathing suits, copious amounts of sunscreen all to avoid the sun.
But dumb westerners are willingly giving themselves cancer and think it's good for them.
I wish I had an Asian grandmother to tell me how awful the sun is so I would know from a young age, thankfully my mom (who looks slightly mongoloid but not nearly as much as I do) SkinPilled me by saying the secret to how youthful she is is she wears sunscreen every single day.
Though I have no idea why she had to wait until I was 23 to tell me that instead of from when I was a kid but it's not too late since life ends at 25 if you don't take care of your collagen.
Collagen is the ultimate secret to BoyMaxxing (
https://incels.is/threads/boymaxxing.83498/
) because collagen determines youthfulness.
Without your collagen you're done, you're old, it's over. As long as you preserve your collagen you can at least still BoyMaxx (which for me is the most important kind of MAXXing).
Now here's how the vampire stuff comes in.
You have to sleep as often as possible like a vampire in a crypt and never leave the house to avoid the sun unless you absolutely have to and even then you try to wear long sleeves/pants to avoid contact with the sun. (I was thinking of buying a sun umbrella / HatMaxxing to minimize my contact with the sun even further).
I call it AlucardMaxxing.
Post NoSun, VampireMaxxing strats below.