Joined

Aug 11, 2018
Posts

2,150
Reputation

1,229
His name is Sneaky and he is a pro League of Legends player . . .
Which is actually pretty ironic because my Chinese friend girl told me how much she leaves League during my study date with her date but I told her I don't play it because I don't like pc multiplayer (too sweaty, that's what the Xbox is for).
He is 24 years old (1 year older than me) but just as BoyMaxxed and WeebMaxxed.

Now before you say, well Zesto he StatusMaxxed as a league player that's why he has that girl, Asian girls like your Chinese friend girl love league so no wonder they'd go out with a StatusMaxxed pro league player. If you were a pro league player your friend girl would be into you like that girl with him.
Well you're wrong. As us blackpilled know, face is everything. Everything else is secondary. And girls might like to play games sometimes but they find guys that do disgusting, especially ones that consider themselves "gamers" so that's out the window too.
See as a result of his boy maxxing he looks like a kid. Like a little innocent boy just like me.
He is also a giant weeb, see the anime t-shirt? I'm wearing a goku vs frieza one just like that right now sitting in this lecture with 100 people around me as I type this.
Yet that's all part of the BoyMaxxing because as FaceandLMS told me himself, I'm a soft boy who likes anime because it's for soft boys like me.
Here's more pics of them together.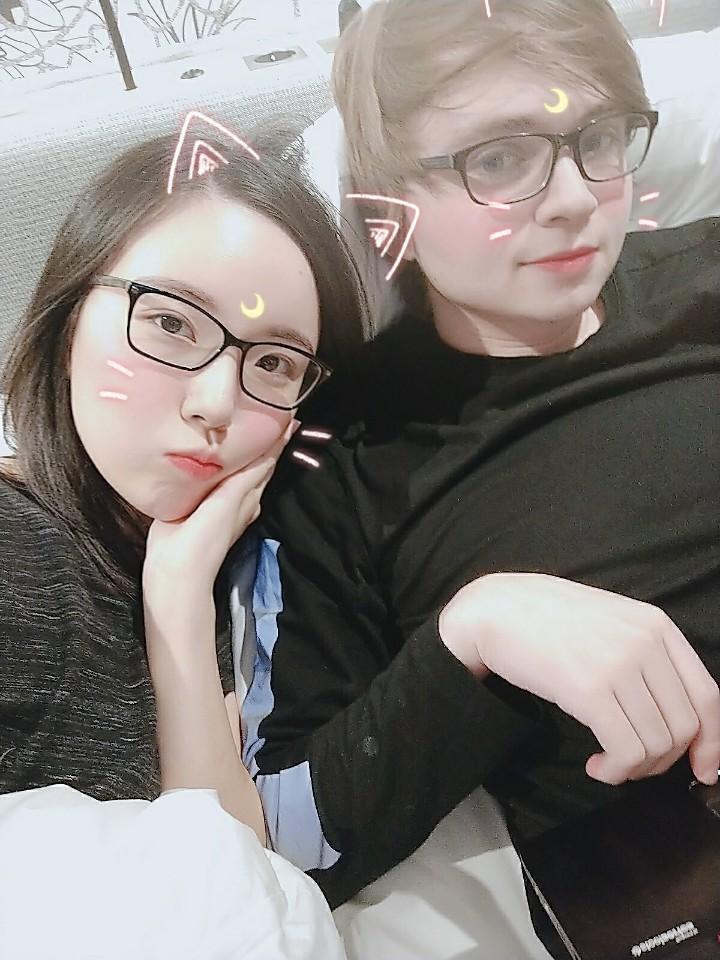 She's with him because he's BoyMaxxed and that's the end of it.
Look at how playful he is with her. This is how I'd be with my mommygf.

Now part of BoyMaxxing is meaning you must appear to be very innocent. Like a little girl. So being, acting, and looking feminine is an important part of BoyMaxxing.
You need to give off a harmless cute type of energy, the polar opposite of your typical roided out high t LooksMaxxer.
As a result as Sneaky shows, it is easy to crossdress for someone who is BoyMaxxed.
Look here's him and his Azn gf cosplay crossdressing.
His gf is a real girl btw not a tranny, she has a pussy.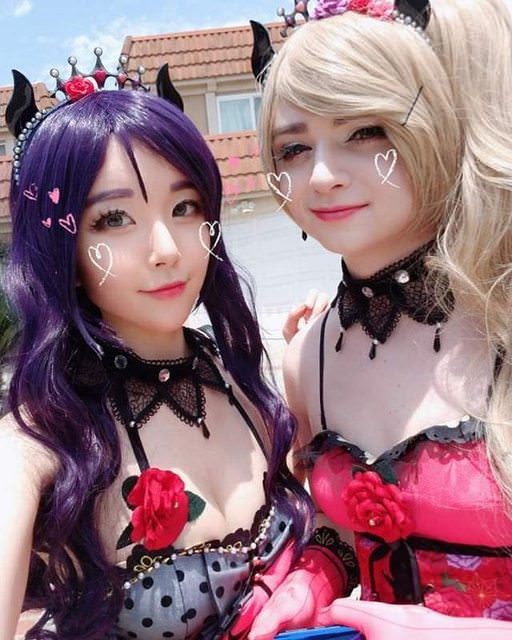 I'd happily cross dress cosplay with my Nipponese mommygf and even upload the pics, lmao.
I thought you boyos said azn grills only want high t guys? Despite the popularity of J-Pop and K-Pop idol boys which have millions of fans and are part of a billion dollar industry I thought it was really high t ogres that azn grills liked?
Just Lol @ You now
This is them again.
I will show everyone the power of BoyMaxxing when I go to Japan in January.
Just be a little more patient my buddy boyos.
@11gaijin
@ZyzzReincarnate
@fatcelnolonger
@Nibba
@Peruvian
@TakaRyo
@blondie
Keep in mind this Asian girl is westernized.
It will be even easier for me with actual Asian Asian girls.
Last edited: