Tricky
Resident Professor
Joined

Sep 1, 2018
Posts

1,394
Reputation

1,782
Remember how there was that movement a few years back about Celebrities/Models using Photoshop, and how it was going to give young girls body image issues?
I think we (as Men) sorta fell for that
OK OK, I'll back up a bit.
We know that good lighting and Photoshop are common in the modeling industry. We also know that it's obviously not all editing tricks, and of course Male Models are way above the average in terms of looks. But somewhere along the line, I'm worried that our rating system, and our personal Looksmaxing journeys got corrupted with inaccurate standards.
Again, I'm not claiming some SJW bullshit with "you're perfect the way you are" crap. I'm just saying that we might be comparing ourselves to the appearance of
people that don't actually exist
.
An easy example is Sean O'Pry. Here's an Image of his Jaw looking insane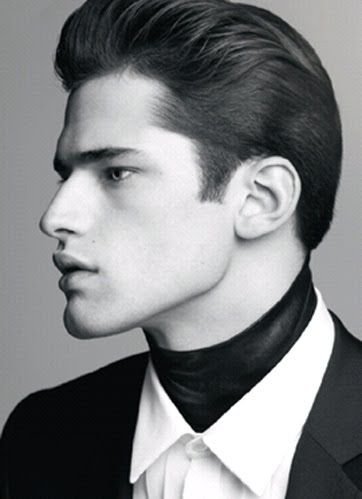 And now an unedited Instagram post with his Profile
His jaw looks good, but it's not insane like the first photo looked. That's due to lighting/Photoshop.
What do you guys think? Am I correct about inaccurate ratings, or is there no difference either way?
tl;dr Compare yourself to un-edited pictures of Models/Celebs for more accurate ratings
Forgot to tag the Chads
@JustChris
@Nibba
@jefferson
@Dude420