MammothActuary
MMs make MMs
Joined

Aug 7, 2019
Posts

3,334
Reputation

4,965
This is happiness beyond anything you can fathom. It's impossible to appreciate how easy, stress-free, validation filled, and endorphin-releasing these lives are but we can guess.
They've escaped the rat race. No 40/50/60 hour weeks, no hours spent in traffic commuting, no deadlines to worry about, no essays to research, no projects to lose hair over. No forcing yourself to wake up early, force-feeding for energy even if not hungry. No being obese or depressed because your superior genes prevent it and life style is the opposite of depressive.
You wake up at 10am after a full night of GH-releasing sleep. Your hair looks effortlessly styled even when messy. You eat your breakfast and take a shirtless selfie "cooking eggs!" "it's bacon time!" and post it to IG.
You put on a plain white tee and some jeans. You haven't shaved or showered and your wardrobe is as basic as it gets but NONE of it matters because your face just makes everything work. It's the uglies who agonize over which direction to style their hair or how much stubble to trim or what shirt to wear with what pants to look good. All irrelevant to you.
Then your ride comes to pick you up. A limo from the agency to take you to your photoshoot of the day. You spend 2-3 hours in good lighting with a female model/models posing and cracking jokes with snack breaks in between. You collect your fat paycheck and head out.
In between all this you've gotten literally hundreds of IOIs (indicators of interest) from women - on the street, on the train, in the grocery store. The entire world is like a runway because women keep GAWKING at you. You have to hide a shit-eating grin - how can life be so amazing you wonder as you shake your head and laugh. You get free coffee ar starbucks because of how hot the barista finds you. All she wants in return is a selfie with you!
Now you go to the gym for some weight lifting and briefly glance at the bloated pimply moonfaces high-fiving each other over their 4 or 8 plate squats all cracked out on steroids and balding or are all bald. You see a chick secretly snapping a pic of you from the corner of your eye but ignore it and laugh.
80th text message of the day comes in. It's the desperate chick from tinder who has messaged you 3 times in a row, begging you to be her FWB. You don't feel like smashing though and just want to play video games. This thought doesn't give you any second-doubts or cognitive dissonance or anxiety over turning down sex because pussy is a never-ending stream for you, a commodity.
Quick check on instagram - your unshaven unshowered selfie has 80000 likes with jailbaits posting kissy emojis and tagging their jb friends
"@kayley this is the guy i was telling you about!"
"future husband"
"I.CANT.BREATHE"
"@tiffanyyy @jessicaxo @amber92 ohmyfuckingGOD"
Another stream of endorphins release upon seeing this validation. The tenth time today. Better than any drug out there. Heroin without the side effects. You smile as your self-esteem is satiated. Your genetics are celebrated. You are intrinsically desired Women want you for you. Not your money or your social connections, then want YOU.
What - you think I am exaggerating? That no male's life is like this?.... I got news boyo, not only does this all happen, but it happens EVERYDAY. ALL THEY DO IS TRAVEL TO EXOTIC LOCATIONS, TRY NEW DISHES AT TRENDY RESTAURANTS, AND TAKE AESTHETIC PHOTOS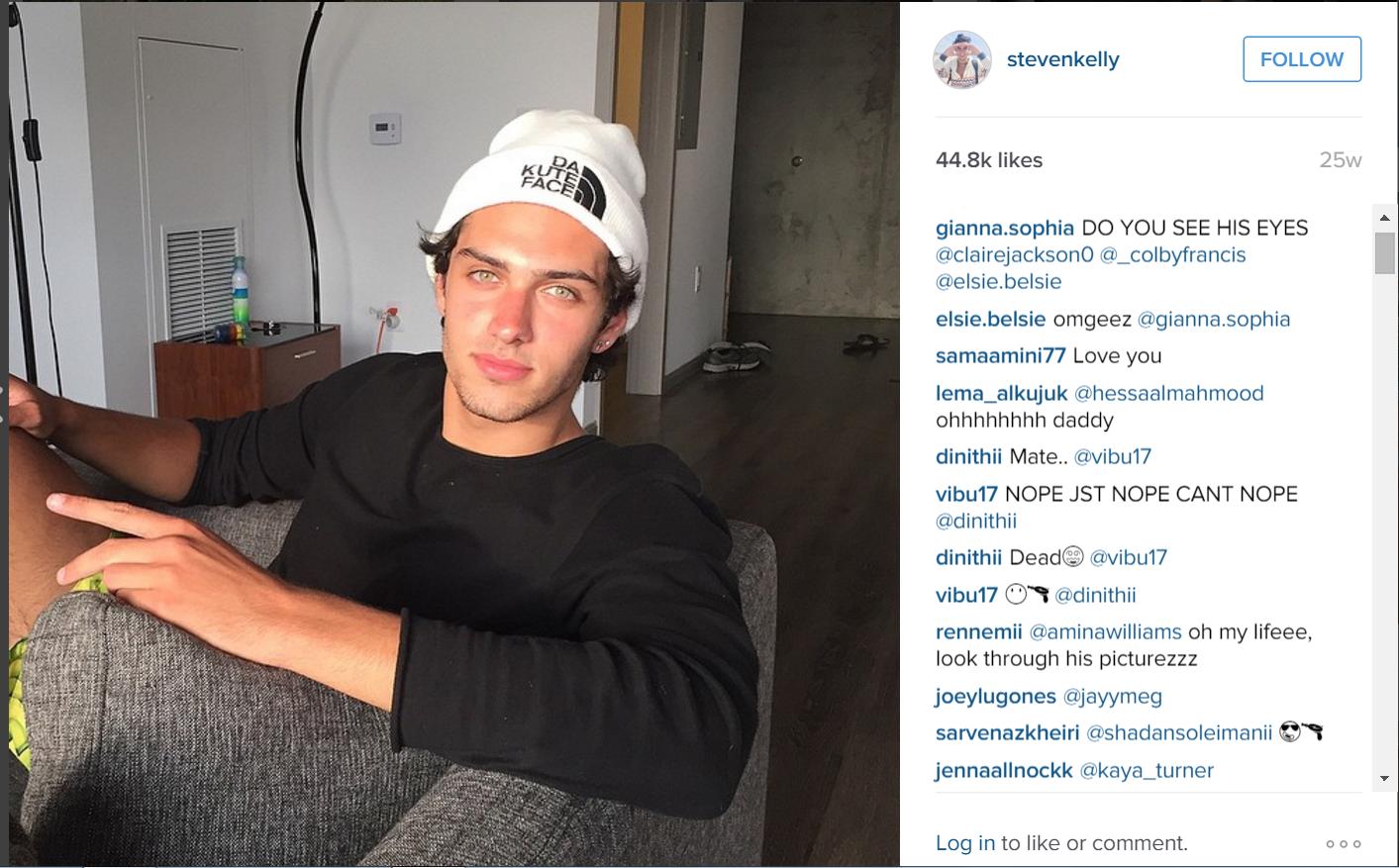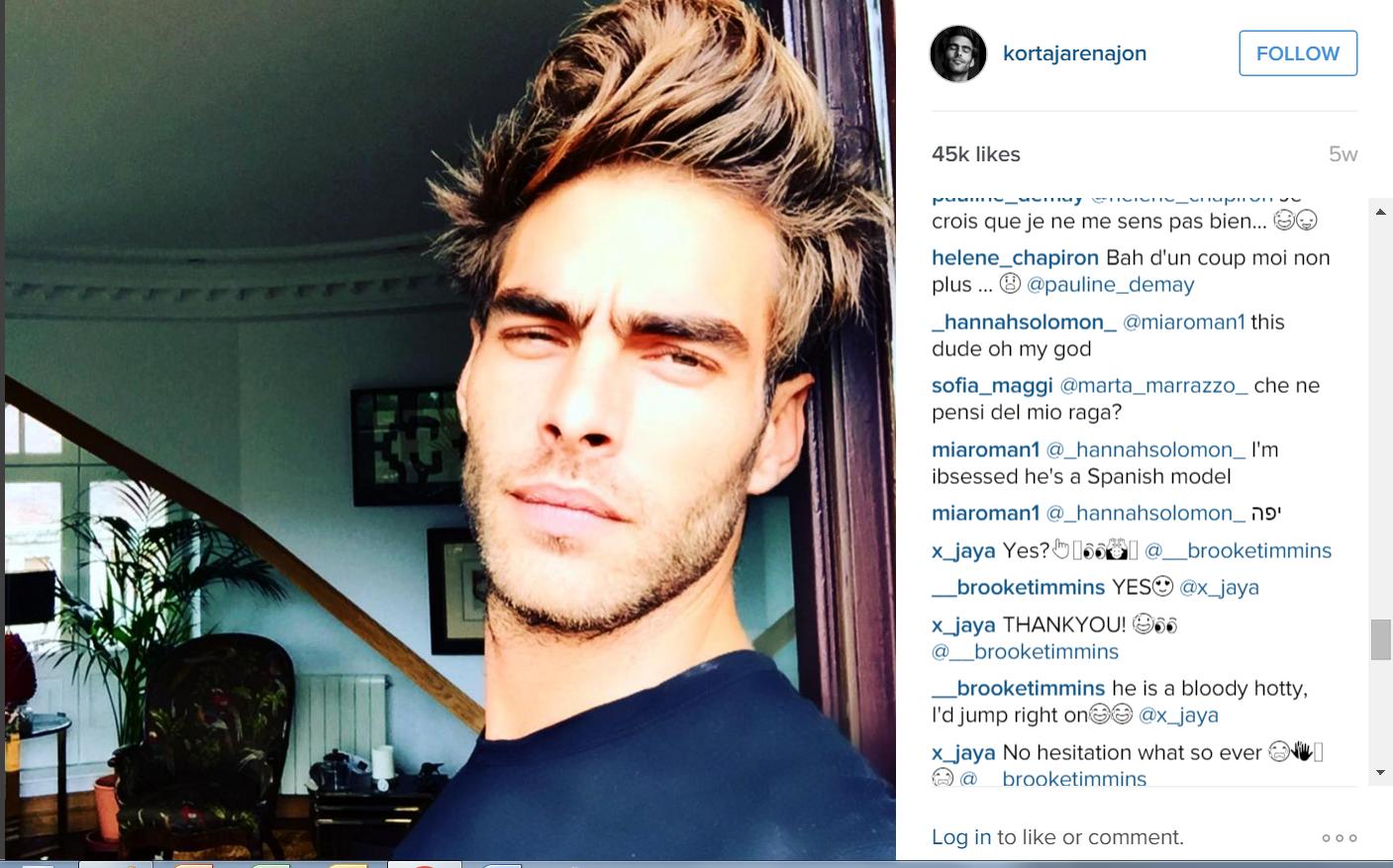 lmao @ jailbailt literally thanking one another for awaring on the existence of an 8+ male