Deleted member 8919
Zephir
Joined

Aug 7, 2020
Posts

8,223
Reputation

15,476
Time online

77d 8h 47m
Well guys... It's been a good run. I've had fun, i've brought a lot of good times for the rest of you all as well, for example in that megathread of my ''exposal'', and i've tried to give advice and morph pictures for feasible improvement when it was needed of me. I've tried to be as transparent as possible, and as genuine and unbiased as possible as well.
The meaning of all this is that i think i can say i was a good user. Sure, not everyone liked me, some people did, but a lot of people didn't. But in life, you win some, you lose some. It is impossible to please everyone. I guess, what a normie would do is shift their personality and their whole presence in general to be more favourable towards a larger audience. But this just wasn't me. I will always be as genuine as possible, i will always be
me
. Even if that means complete ostracization. It's simply my nature that i am unphased by people imposing authority,
i will ALWAYS impose my own authority, i will ALWAYS do what i want, i will ALWAYS go my own way.
And I will
NEVER
obey someone else's set of rules. Especially if they're enforced by people who are just as big of a loser as i am, rotting behind a computer screen for most of your day. Or week. Or month. Whatever!
So you might be thinking, well, what's next? That's cool, but what are you gonna do?
Of course, my first instinct would be to make an alt. And there are some users who think that's what i'm doing right now. But, let me tell you a little something...
Five years ago, on the morning of July 31st, 2016, i made an account on a wikia page called
TheFuturesofEurope wiki
. Some of you might remember this name.
This wikia was something about creating your own fictional countries, and everything connected to it. Think capital cities, presidents, political parties, airlines, maps, they were incredibly detailed similar to Wikipedia.
But this was not the reason i joined. I joined because YouTube gave me a notification of this mapper i watched (Mapping is where you take a world map, outline the countries and have them do conflicts against each other, in that process you can see the progress of the conflict by shifting borders and the countries would have text bubbles to voice their opinion or their next move, whatever.) Anyways, i'm going off topic. This guy uploaded a video of a contest, similar to Eurovision but on this site, with the fictional nations users created. They could submit a song of their choice. I was instantly captivated. I already knew what song to use. I went on the site, made an account, made my nation, made everything relating to it, and before you knew it, i was soaring. I had the #1 most edits of the week THE DAY I MADE MY ACCOUNT, and i was setting everything up in an unreal pace to get it ready for when nations are supposed to enter the contest and submit their songs.
But there was an issue. Four days in, i had already been responsible for a heated discussion. I was going through the wiki, and i stumbled a nation called ''Brabantium''. It was located in the Netherlands, occupied the part where i lived and the flag was a pony from My Little Pony. I was disgusted. Furious. Taken by surprise, and an unpleasant one. I had already made a career out of hating bronies on YouTube since 2012, and now, finally that i've found a cool place, i've got to witness this shit? No. It couldn't be. I looked through the comments and i found an individual sharing my opinion, from some time ago. The next thing i did would turn out to be a fatal error. The conversation had died down, but i was there to reignite it. I IMMEDIATELY replied to tell the bronie in question how much i abhor his pathetic existence. Multiple people got involved. including the original guy who made the post. There was one thing i didn't take into account for though.
He owned the site.
So now i was in hot water with the owner of the site, and i had only been on this site for a couple of days. I was ''banned from chat'', which they considered a warning, but since i was new, i confused chat with comments, and when i found out i could still comment, it only made me fire back harder. Eventually i was ''blocked'', which was basically a ban. It lasted 2 weeks. But motherfucker, i would miss the deadline of Mappervision! Are you insane?
But the timing was perfect. In a couple days time, i had a vacation to Spain. This was the PERFECT opportunity to circumvent my IP ban, since i had no knowledge of VPN's at the time. So i went to the hotel, asked for wifi, got on the phone and made a new account, called ''IWantToParticipateInMappervision'', something like that. I told them how much i wanted to join, and they just banned me for ''altmaking''. I barely knew what that was. But either the IP ban reset in a day or the hotel wifi did, because after 24 hours, my IP ban would be lifted again. So after that time, i made another account, and said the same. This went on for a bit, and this is how i spent my vacation. No sun, no nothing. Just in my hotel room doing this or sleeping until i could do it again. But i had made a painful misjudgement. They weren't going to let me in to the contest, and to boot they EXTENDED my ban on my main account for even longer. The time had passed. The contest closed, my account rendered useless for months, but i now knew how to make an alt. And that's what i did. On the way back home i installed a VPN and got to work. I got banned, but all i had to do was simply reset the VPN. I now had a different IP address in a different part of the world. And i could instantly create a new account, and get posting again. By this time i had just replaced my main account with the new ones, i no longer had a goal. I just wanted to be a part of the community. But i was rejected and banned each time, and all i did was just comment like a normal user. Nothing harmful. And this went on. They could ban me mere minutes after creating my account, but i'd create a new one in seconds. This went on for a long time. and a lot of people found it annoying, some found it funny because i used funny names most of the time. And i had slightly managed to become what vaguely resembled a normal user, since i only did normal interactions. I even joined a nations' alliance, and out of my good-hearted nature i told them, yo look, i'm an altmaker, you cool with that? And they said yeah, sure, come in.
People were not happy. They protested against my entry to this alliance, made polls, essays, tagged admins, the like, you name it. I was already rent free in 2016!
They wanted COMPLETE OSTRACISM, and no less. Thankfully though, these people were real G's and they let me stay regardless of any uproar. Which pissed them off even more, but there was nothing they could do. Anyways, i went on with this virtual nomadic lifestyle for every day in the years, and i was making a new account every day and being myself, RODEBLUR, i made no efforts to hide it. With them, i just acted normally, as if i wasn't Public Enemy #1. After some time, they asked me, bro, when are you gonna stop? Since i seemed to be active 24/7. It was 2016. I told them randomly, well, you know what? I'll leave on November 22nd 2019. I had just grabbed this random date out of the blue, a date years in the future. and it was basically to tell them that i was gonna be here for a long time. They theorized that it could be because i may turn 18 that day, which would've made me 14 or 15 currently, which would make sense and align with the ages of the rest of the userbase. However, in reality, it was just random, and i wasn't a teenager.
In any case however, what they didn't expect is that i really stayed, and made alts every day in 2017, and well into 2018, with some sporadically in 2019. However, a promise was a promise, and i officially departed on November 22nd of that year. Keep this in mind because some people think i was ''bullied out''. I don't even think that concept exists outside of PSL autist communites, but whatever. I guess it's just human nature to create rumours about people you don't like. In any case, an approximate 5000 alts later, i had now left for good. What was it all for? Eventually i got to do the contest, but who cares? Everything was shit and ruined. Some other faggot, also from the Netherlands had used my song in 2018.
AND HE WON WITH IT
. Being completely honest, it makes my blood boil to this day when i think about it. That could've been me. That
would've
been me. But it wasn't. My nature collided with that of someone else. And when that happens, i win every time. But was it worth it? It destroyed everything that could've been.
Anyways, a bit later i discovered this site through Google images. I still remember one of the first threads i looked at: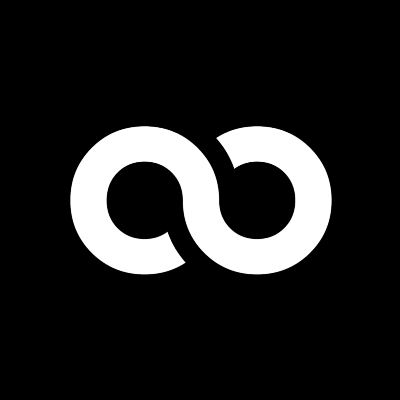 IMO he mogs most of the MMs that are jerked off to here. But this is TikTok after all, so is he frauding?

looksmax.me
I watched this site go on for a while, until a day came by and i was so bored that i was like fuck it, i know how to make morphs, let's go, who wants to get morphed?
And i did, and i stayed, and i became part of the community.
This time i've been able to enjoy that for a bit longer. I've been able to stay here for months, contrary to the 4 days in 2016.
But still, i knew it wasn't right. I knew, one of these days will be my last, and history will repeat itself. And it did. That day is today.
I've learned a lot of things along the way. I've met a bunch of wonderful people. I've learned a lot of things that i would have never remembered out of a book. I've grown older. Taller. I've slightly even, ''ascended''. But i've learned my lesson. I've matured. I've learned that it's not worth staying in a place where you're not welcome. That's why i am not in the discord server, either. And thus, i will not repeat what happened in 2016. I've decided to let it go. I will not be coming back to the forum.
I do not regret what i did. I enjoyed every minute of it to the fullest. It felt good, and i'd do it all again if i could. I'm only sorry that i had to stumble upon a soyboy to report me for it like a little high E bitch. You know who you are. And i'm also sorry someone was so out of touch with the world that they thought banning someone for ''posting in the wrong section'' didn't make him seem like a complete tool. ''Guys don't post memes in #general'' lookinass.
So this is it. It's a wrap. The story ends here.
You can contact me via Discord at Rodeblur#5611, if you wish to do so.
For the other users here, i'd also like to tell you that this place has been falling from grace for a while now. People have been leaving, losing their touch, and the userbase is being replaced by boring, annoying greycels. Banning me was one of the nails in the coffin, and you've lost a user today that was slightly holding this shit together. Others will follow. I made a thread some time ago, called ''dead fuckin forum''. It was deleted. Wonder why? Because you're all just cash cows. Traffic. This place is no longer a fun community... It's a shill to aid companies monetarily. You are not the greater interest. If you present a danger to the profit you'll get dealt with. This post might even get deleted, how disrespectful is that? Alas. Welcome to the downfall.
TL;DR I WILL NOT BE COMING BACK OR MAKING AN ALT AND THIS PLACE IS FALLING APART. YOU CAN CONTACT ME AT RODEBLUR#5611 ON DISCORD