Joined

Sep 1, 2023
Posts

155
Reputation

188
Introduction
I'm sure most of you love music. Most people do.
I'm also quite sure you are interested in women. Most men are.
If you don't fit these criteria, move on, this isn't for you.
If you do. Keep reading. I'm about to put you on.
For as long as humanity has existed on this Earth, we have been courting each other. Whether you're looking back to stone-age chanting, medieval music, baroque orchestras or modern times, music has always been a way to socialise, romanticise and seduce members of the opposite sex.
For the purposes of this guide, I will exclusively be focusing on music for women.
I'll explain how music can have a profound impact on human emotions, and basically explain how the psychological responses to various genres of music can enhance your chances of actually getting laid
This guide is best applied to your own social media (if she follows you and is interested), on dates (for example, in the car together), in the bedroom or for other random shit that I can't think of right now.
All in all, it's pretty fucking simple. This will be water for a lot of you who have ever interacted with a woman.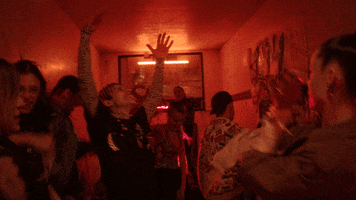 Step 1 - Investigating
In order to get the best results from music, you need to actually figure out what she likes. Here's a few ways I've done it in the past. If you're nervous about asking direct questions (for some fucking reason) then some of these are better for obvious reasons.
Go on her social media accounts and find music she's used in stories or posts

If she's discussed music with you in the past, use that information

Find her Spotify and go through her playlists (you can do this by searching her name or her FRIENDS NAMES and going through their following/followers lists. Sometimes it's hard to find if they have a common name or use a random username. If you go through her friends, you should be able to find it)

Ask her directly what music she likes (kind of ruins it, will get more into this later)

Find out what concerts she has been to recently (social media is the key, they love posting about this)

Use her AESTHETIC / VIBE to find out what music she PROBABLY likes (more on this later too)
It is of UTMOST IMPORTANCE that you don't blow your cover by asking this question TOO DIRECTLY. Try to figure it out without letting her know what you're doing. The whole idea is to put on music SHE LIKES and leave her wondering either HOW YOU FOUND OUT or if you just like the same music as her. Putting on music that she likes will inevitably make her MORE COMFORTABLE, having common ground in music opens up loads of possibilities for dates and socialising, and studies have shown also INCREASES ATTRACTION if done correctly.

If you can't find music she's into, it's pretty easy to tell by her fashion and vibe:
"Basic" girls are pretty much guaranteed to like "basic" music, think Taylor Swift, Chris Brown, Ariana Grande, The Weeknd, Drake, Artic Monkeys and similar. Whatever most people are listening to, she's probably listening to as well.

For basic, think of the average girl. Literally.

Goth girls are probably more into emo rap like Lil Peep, or maybe alt-rock like Deftones
"Old money" girls will like Lana Del Rey

Looking up "old money aesthetic" will give you a better explanation than I ever could.

Streetwear girls will like rap and Rnb

Varsity jackets, sweatpants, baggy jeans, Jordans and Air Maxes. Basically whatever dudes are wearing, she's wearing.

Indie girls are tough because there's so many different breeds of indie. You should be able to get a rough idea pretty easily. They don't shut the fuck up.
Keep in mind this is rough, and there are instances where these guidelines don't apply. Do your best to figure it out.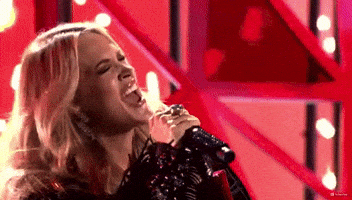 Step 2 - Establishing some ground rules
Steer away from music that is highly divisive. This is going to include most underground music, including shit like Yeat that isn't even really underground anymore. Also steer clear of:
Country music, unless you're sure that she likes it (this is scientifically proven to be a HUGE turn off)

Metal or hard rock

Classical music (men are attracted to women that like it, women not so much)

Underground music as previously mentioned

Hardcore rap

Drill (unless she's ghetto as fuck)

Southern rap (see above)

Use common sense and rule out anything else that you think would turn her off.

Political music (if you listen to that shit unironically)

EDM
Rule out anything else that's just common sense not to play in front of a foid.
If you still have literally no idea what to play, I'll give you some relatively safe bets that I have used with success. Girls like to sing along or enjoy themselves, give them some shit that's easy to listen to, and that they know.
Any Drake that's somewhat popular

Rihanna

Calvin Harris

Popular Kendrick Lamar
SZA

Beauty and Beat by Justin Beiber

Come Get Her by Rae Sreummurd

I Wonder by Kanye West

Mr Brightside by the Killers

Most music you're likely to hear at a house party (not club-level EDM, stuff that people like to sing to)
Gauge her vibe while you're playing each type of music and adjust accordingly, if she's singing, stay on that same vein of music. If she's not enjoying it, obviously change it. This is just stuff that I know works because it's popular, most people like it and it's easy to listen to.
Keep in mind while you're together, you're her DJ. You don't wanna be the DJ that has the crowd standing still. I'd suggest against asking her to play HER music for a little while, as that just comes off as completely lacking confidence and fearing her.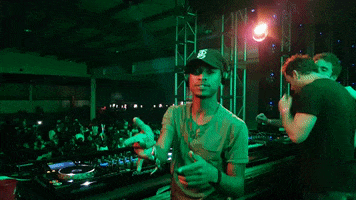 Step 3 - Applying
This all depends on what stage you're at with the girl. It's important in this step that you don't make what you're doing super obvious.
If you haven't talked to the girl yet, you can strike up a conversation about music "have you heard the new ___"
If she follows your socials, post stories using music that she likes, or comment on her music taste
If you're already talking to her online, literally do the exact same thing
If you're on a date, in the car, don't go SUPER BLATANT and play EXCLUSIVELY one artist or one genre, but integrate music that YOU KNOW SHE LIKES. I would honestly suggest making a playlist beforehand and putting that on so the whole thing is seamless, don't be pulling your phone out every 3 minutes and picking a song. Super obvious. Try to learn at least some of the words to some of the songs so you don't look like a retard when she asks you about it.
If it's during the day, play more upbeat music that's less seductive. If it's at night, you can slow it down with more chill songs. This is 100% water.
When you're fucking play romantic or seductive music. That simple. Think Chris Brown, Partynextdoor, certain Drake songs, Bryson Tiller, Jhene Aiko, The Weeknd.
I have playlists for all of this shit that I'm not going to doxx because fuck doxxing my Spotify that has my real name. If you are really that retarded and you need specific song suggestions I can help you out.
It's pretty common knowledge that upbeat music will increase your dopamine levels, causing you to be more easygoing and generally have a better time. This is why playing upbeat, good music is SUPER important during the day. She needs to know that you can interpret the mood and adjust accordingly. Don't be that retard that starts playing sex music at 1pm. Slower, darker music with INNUENDO or specific mention of sex will obviously set the mood for BOTH of you. It's super important that she's comfortable with you before you put this shit on or it's gonna make her super uncomfortable and tell her that you basically have no idea about how she really feels about you by trying to get it on with her WAY TOO EARLY.
It's very easy to tell when dudes have specifically pivoted their taste in music to appeal to women, it makes you look dumb. The key to this is keeping what you like and adding to it. Depending on what kind of music she likes, this can be easier or harder. If the music she likes is popular it's easier to make it look incognito, but everyone likes it so you're not going to stand out at all to her, she's just going to enjoy the music. If she likes niche music and all you play is that, it's going to appear very obvious. Find a middle ground.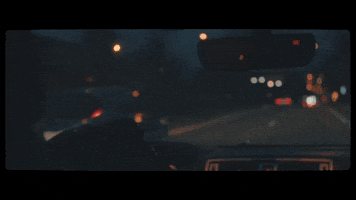 Step 4 - Success
This is pretty much everything I know about using music to dig into foid brains. It's really not that hard. Just use common sense and a bit of intuition. I've had great success using this method to accelerate my progress with girls. I'm sure you've had the feeling where you hop into your friends car and he puts on some garbage music and you have a shit time, the same thing applies to women. Just most of the time, they won't actually tell you that they don't like it like a guy would. This is where you need to be paying attention in order to make adjustments. Make sure they're having a good time and they're comfortable.

This is literally the most EFFORTLESS WAY to possibly take her mind off things that you're insecure about "oh what if she doesn't like my car", "oh what if she doesn't like my outfit", and whatever the fuck else. She's focusing on the music bro, relax.
---
inb4 dnrd and water.
dnrd? your loss I guess unless you already knew.
water? yeah no fucking shit it's water if you've ever had a girlfriend, been on a date or fucked.
but keep in mind most people here haven't. truecel heaven.
if you found this useful, let me know.
Last edited: