Whatashame
Only environment hurts
Joined

Oct 6, 2022
Posts

7,060
Reputation

5,636
I would like to make a big thread about topics like this but im gonna just do a basic one because otherwise i will never do jfl.
But i see many people here who are going into puberty and i think its good to check for defficiencies and hormone levels during this time. But im afraid many instead of getting vitamin d from the sun are trying to get vitamin d by supplementation. It doesnt work. Simple as that. A lot of cope will be spilled because people love supplements here. Its cope.
Get vitamin d from the sun. If you are in puberty go to the fucking sun. Sunscreen your face and neck but your body needs to get a lot of sun during this time. Exercise. Drink water. Eat well (Good amount of calories, protein, without much processed foods and a balanced diet). Socialize.
Vitamin d is very important but its overrated because of the fallacy of cause and consequence. Someone who has low vitamin d dont go outside, dont socialize, dont exercise, tend to eat like shit. So people who have low vitamin d levels tend to have predisposition to all kind of diseases and problems.
This secondary analysis of a randomized clinical trial evaluates the effect of vitamin D supplementation on linear growth, body composition, and pubertal development in school-aged children with a high prevalence of vitamin D deficiency.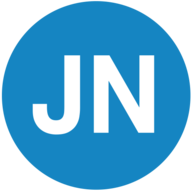 jamanetwork.com