Ada Mustang
Statusmaxed Balkan ⭐️
Joined

May 16, 2019
Posts

8,637
Reputation

23,798
Sorry if this has been shared in moneymaxing before, but judging by the PM's I'm receiving regarding my YouTube Journey using this approach I figured it may be not.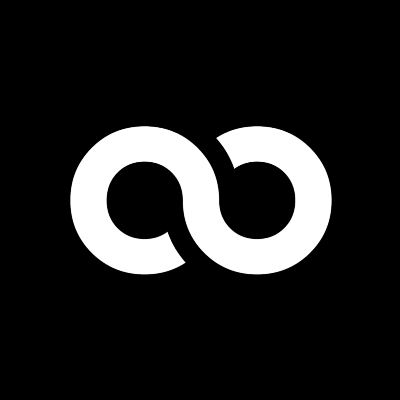 I saw some people on here saying that it doesn't work, so here's some proof that it does. Reposted about 250 tiktoks, about 4.4M of those views came from just 1 video :feelswhat: @realklay11 also got 2 mil's from uploading a simple short
looksmax.org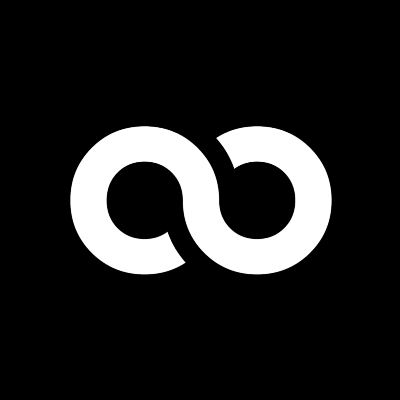 This is arguibly one of the worst videos i've watched in my life, but it has over 30 thousand views and the guy is straight up mentally handicaped If some mentally handicaped retards can make it through youtubecelling, then everyone can :feelswhat: i'm suprised that people are watching this...
looksmax.org


All I can say about this guide is that by using this trick so simple you should start seeing results & revenue on any kind of

faceless channel

. All it has to do with, is YouTube's community posts! There is a catch tho, for the this feature to be enabled, you need to have at least 1000 subscribers. However, you don't have to worry and stress about this part if you don't have 1000 subs to begin with as later on this thread you will be shown how to get traffic easily! The Guide is divided in 3 main parts
​
---

01
What are Community posts and how does the Algorithm work ?
​
Creators with access to the Community posts can interact with viewers using rich media. Community posts can include polls, GIFs, text, images, and video.

Basically, a nice feature to share your daily life pics or the cool meme you created with your YouTube fans
right? -
Wrong.
- Community posts are extremely lucrative if you think smart enough. You can share text & Images which in my point of view means a catchy title, Link, and a photo where I see a Clickable Thumbnail sitting at. I didn't think much of this first as I didn't want to mess with my channels much. What would happen at best, a Subscriber will be shown your new videos on his homepage and it wouldn't change many things! Also, I had maintained a really good returning viewers ratio on my channels and they were starting to pick up already.
However, after spending time on the platform, It seemed posts weren't meant to show up just to your subscribers. I was amazed when my home page was filled with more and more posts from channels I hadn't really subscribed to. At that point, I needed to find a way to have my posts show up 2nd on random people's home pages as well. But was all this actually Random?

After doing some research I discovered all these channels had the #1 thing in common! I Had watched at least 1 of their Videos. I hadn't liked, disliked, or comment on any of them. I had simply given them a view. Now, this was cool. Still, I couldn't use my main channels for this as for some reason I thought it may differently affect my channels in a different way.

- That's why I decided to buy a Community Post/promotion from a friend whose channel I won't reveal. He used to post polls and memes on his promotion tab all the time. After seeing his analytics, I saw that the majority of viewers were teenagers. Boom, Celebrity Niche it is then. I had a new small channel back in stock monetized and on the celeb niche which hadn't taken off yet, so I didn't mind using the promotion on it and see what happens! The morning after the promotion I woke up to 30k views that had come solely from the shout-out and more than 80$ in profit. I knew I could scale this but I needed a break from everything and shortly after I was on vacation. When I came back I have a look at the charts and that video had been generating more and more views while I was doing nothing. That single video had made 200+$ in revenue alone in a channel that had a really small audience. Boom as simple as that. Until now, you've learned what community posts are and how the algorithm behind them works. It's time to learn how to make your viewers click on your link!
---
02
Creating The Perfect Promotional Community Post!
​
This is relatively easy. All you need to add in your community post is a clickable title about the video you're promoting, the video link and a square thumbnail instead of a 16:9 one! I follow this order! You can try and see what converts best on your end!

This is how your posts should Look like:
---
03
Gathering an Audience
​
As I said earlier you will need an audience first as someone needs to watch your videos or be subscribed in order to get your posts showing on their home page. YouTube won't drive traffic towards you if you simply just post a poll or post anymore (Those times are gone)! Now, that I needed massive traffic tell me, was there any better way of gathering a ton of people viewing my videos other than owning a #SHORTS Channel? Nope. In my journey which will also need an update after I'm done with this post. and for anyone who may not have heard about it, I've started 20 #shorts YouTube channels using content my team is creating for me! We've been creating & posting 120 videos or 6 times per day on each channel channel and the results have been pretty impressive so far! Below you can have a look of a channel's stats that performed pretty decently this Week.




I'm sure most of the channels have surpassed 1,000,000 views this week too! I have posted and scheduled a lot of posts and polls on each channel and have gotten anywhere between 100-2000 likes and answers / post & polls so We're at a good start! After a few months, I can turn this into a goldmine as I'm already thinking to double or triple video production to 12-18 videos/day judging by this first month's channels stats. I also happen to know you can download videos from TikTok and use them to grow a channel but I don't want to deal with copyright claims and channel takedowns as I need these for the long term as this method can be used for years going on. It has been a month of me using this approach and I haven't made any money on my road to 200k / month from this yet simply because I'm also using new YouTube channels to promote the monetizable content and I'm not able to apply for monetization yet, however, I see a relatively easy road ahead. I'm sharing this as there is Room for this method to be used by all of you and it's already getting banked by thousands of other creators as I'm about to do as well. I've only tested this with Celebrity & Crypto Niche but I'm sure it must work with many more niches such as gaming, motivational, TV shows and many more. I think all should drive results, Just some niches are designated to perform better!
If you have any remaining questions leave them below and I may be able to answer
them​