averageblokecel
The forum just went down baby, down
Joined

Aug 21, 2018
Posts

2,166
Reputation

2,550
Basically this is a low trust face: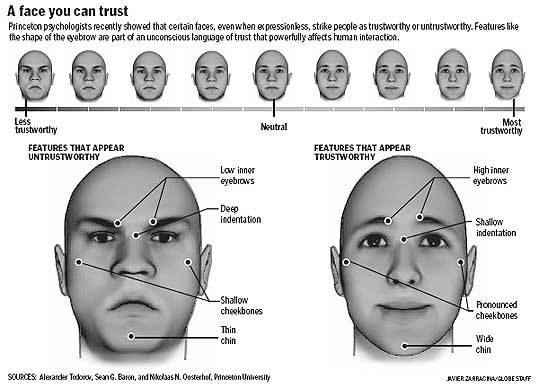 There's also this method: Look yourself in the mirrow with a neutral expression (or get a photo), does it seems like you want to hurt someone?
If you have answered yes, then you are low trust; if you have answered now, then you are high trust "But what if I'm neutral?" Then you are tilted towards high trust really
So what's the dilemma here? Low trust looks dom, it scares people just by looking (now as always above the 5'10" cutoff) and so it makes them not want to shit on you. However, you aren't approachable as you look like you are going to kidnap that same person, both women and men. This can fuck you over because no woman wants to go out with a guy who looks like a potential rapist as well as in job interviews because it looks like you are going to steal something.
Now this applies for you average joe because if you were chad(lite) who the fuck would care? Likely no one so don't come "hurr chad can be low trust look at meeks hurr"
Basically wanted to redpill you on why sometimes people tell you "you are rude!" even though you never intended to be so, or all those "you look too serious! smile more!" comments or why women get nervous when you look at them in the street or in public transport. If you don't have the looks for a low trust you dun goofed because people will not try to be friends with and women will subconsciously see you as a potential rapist.