the next o'pry
MM's makes MM's
Joined

Oct 14, 2019
Posts

793
Reputation

2,302
I was talking to a friend who used to be a member of this forum, he was well a well known user who deleted his account and he wrote me something that I thought was worthy of becoming a thread, so I asked him to develop his idea further:
—————
Gym culture has developed a negative reputation so bad that it is comparable to how India's culture stains onto every Indian man even if they are Western-born.
If you tell someone you are an avid gym-goer they will associate you with several unattractive characteristics simply because that's what gym-goers are perceived as. They will assume you're narcissistic, which is the only unattractive dark triad trait you can have as a man, a loser who has no accomplishment in lives and use your progress at the gym as a measure of such, a friendless perv who wears dirt, old clothes that don't fit while you perv around staring at women's ass who everyone thinks is above your league but you're too much of a social inept that you're unable to realize that.
I live 50m away from a gym and I'm yet to see ONE single man who doesn't fit into this stereotype by the way they look, whereas I've seen women that look much more presentable.
If we are being honest, this is exactly how it is ANYWHERE in the world, the gym is filled with genetically inferior men trying to "cheat the game", the same way men thought they'd be able to cheat it if they studied Game to seduce women. The same way that incels on Looksmax nowadays believe they will be able to attract women once they get surgeries, not realizing that surgeries had little to do with the very few examples of "ascenders" they have.
But to them, falling for these traps feels good because "I'm working hard on something, I'm progressing, look!"
You won't see the same trope practicing other sports because they are usually way crueler than the gym in terms of being a reality check...
Do you have a small ribcage, narrow shoulders, and short arms? Good luck lasting more than a month in the swimming club.
You can't breathe properly, have short arms, and have weak facial bones? Good luck lasting more than three months in a boxing or muay thai gym once your coach makes you spar with your classmates who have better genes.
This last one reminds me of when I had to spar a guy at my boxing gym when I was a complete newbie with only about 3 months of training while he must have had at least a full year of training. The entire sparing was basically his coach screaming in his ears because he couldn't defend himself or attack me while praising my performance. The reality is that it had nothing to do with technique, I was just at least 6in taller with possibly 8in larger wingspan and a better-developed face that allows me to breathe better.
This is the type of reality that the LONERS who frequent the gym will never face because they live in this complete delusion and void of real-life feedback.
This is why you see articles and women themselves saying they like men who practice contact or team sports other than anything else, it has NOTHING to do with the sport itself but the fact that your GENETICS ARE PUT TO TEST on them, something that it will never happen in the gym.
Even fit women don't like gym rats... JFL
There are a lot of people who let themselves be deluded by the idea that they can somehow reshape their body into a more attractive version of it if they build enough muscle mass, which is a ridiculous fantasy to have. One example is that horrendous thread by
@Ada Mustang
on the BoB forum: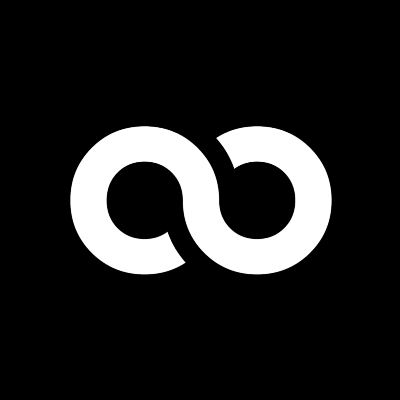 ⭐ GYMECELING IS LEGIT ⭐ 1) Countering the "muh gym is cope" It's common misconception that gymeceling doesn't work, and that "muh, face is everything.. You don't need to gymcel". If you have a good face, ignore my thread and Ill gladly get the fuck out. Your argument is retarded and made up...
looksmax.org
1) No comment on those horrendous morphs of Lachowski...
2) Comparing someone during early puberty against early adulthood does not prove your point.
3) He ALREADY IS gymcelled and, despite that, his body still looks repulsive!
4) The bideltoid morphs only prove that bone structure is what matters.
5) Google "The Rock age 15" if you want to see what he'd really look like.
If you google "Gym transformation" you'll see that every example of "ascension" falls into one of the three: a) The person was FAT or extremely underweight; b) They use early puberty pics for comparison; c) they took copious amounts of steroids.
The first one is obvious why the person ascended, they simply revealed the bone structure and/or muscle insertions.
The second group simply developed their bone structure
The third group is locked in a small niche
If you are very low body fat and at a proper weight, gaining more muscle mass WON'T ASCEND YOU. I look just as good at 70kgs and 10% body fat as I looked at 83kgs and 14% body fat (The Next O'pry can confirm that I basically have a muscle development similar to male models like Marlon Teixeira, Corrado Martini, and Moritz Hau)
Your muscle mass beyond baseline is barely 10% of how attractive your body will look.
No gym for bones!
TLDR
In the era of Instagram and TikTok, youthfulness will be valued absurdly more than it has ever been.

Also, I believe this is what an attractive male body will be from now on:




Muscle size will be out. Muscle leanness/separation will be in.

And a lean body resembles someone in their early 20s, whereas a big, muscular physique automatically makes you look late to early 30s immediately

Any person would associate this with the body of someone who is in their 30s... but he's only 23yo




Not just that, a body like this will attract more men than females



@disillusioned