Joined

Sep 15, 2021
Posts

950
Reputation

1,811
The hairline. Easily one of my favourite aspects of hair transplant surgery. It can easily define the quality of a hair transplant (although a great hair transplant is far from being just an excellent hairline) and it changes everything from the moment you decide on where to place it. Your hair fra
brunoferreira.com
"Temporal peaks usually can make a hairline look much lower or higher than it actually is, just by their positioning - more frontal (shortening the distance between each contralateral peak) or more posterior (increasing their distance). We can rapidly infer from this that the closer they're together, the smaller the forehead looks and the wider they're positioned, the opposite occurs."
We can see this pretty clearly if we look at Leonardo DiCaprio and Brad Pitt. This was actually pointed out to me by Dr. Jose Lorenzo when we were discussing hairlines and temporal peaks."
Note how despite being a hair transplant surgeon, who should know this better than his own name, this was pointed to him by another doctor (!).
Browsing the web we can see that the bluepill reigns supreme with most hair transplant surgeons, this is a response by one:
Do doctors tend to avoid transplanting hairs in the temporal peaks? I had FUT surgery done about a year ago to fix my hairline. Approx 1800 grafts but noth...
www.realself.com
"Dear Jacob_93, Thank you for posting this question. You're quite observant. It's true: overly low or full temporal recessions (where the hairline meets ends on each side of the hairline) are a common sign of a hair transplant procedure. Why is this? Because it's a subtle aspect of the artistry of hair restoration, and many doctors who are less experienced are not aware of many of the hundreds of the aesthetic decision making that goes into hair transplant surgery. The truth is that many patients will ask for *more* hair in these areas, and to make their patients happy, the less-experienced hair transplant surgeon will oblige, and "fill up the corners" as my patients often say. It's intuitive that hair in the corners looks more youthful. However, it's important to remember that not everyone can pull off that look. Full corners are more suitable for more round faces, African American faces, and some other cultures where the hairline is naturally rather straight across. You appear to be a Caucasian man, and you would look definitely odd with temporal recessions that were aggressively filled in. It's a sign of having been "done" in this industry. As the old adage goes, "the good thing about the results of a hair transplant surgery is that they are permanent; the bad thing is that they are permanent." As men of Caucasian descent tend to have oval faces, being conservative in the temporal recessions is key. Many Caucasian men *start* to lose hair in this very area. If it is overly-done, and too aggressive, then as more hair loss occurs in the future, it can look incongruous. You're only 32. You could develop crown loss at age 40. Then by 45 you might have a tennis-ball sized spot in the crown. Achieving 100% total crown coverage with hair restoration surgery is difficult, and occasionally impossible due to intrinsic factors of the patient (eg: hair shaft diameters, hair color vs scalp color, etc.) So, suppose you're going to have a surgery to cover the bald spot when you're 45...so you will have some coverage, but it will be evident that there's a light area and you have some hair loss in the crown. However, if your temporal recessions have been 100% corrected, and there's no loss there, that usually looks unusual in a Caucasian man. So, it's often best to tread lightly in the temporal recessions as the newly constructed hairline must literally be timeless in nature. It has to look natural when you're 32, and when you're 82. I hope this information is helpful to you. Kind Regards, Ken Anderson, MD, FISHRS"
The coping and gaslighting is too much. Jfl at the round face ethnic teenager cope, let's take a look at some white men over 30 years old with prominent temporal peaks, edited to have the "age coherent perfect hairline" with less prominent temples that this man thinks is ideal: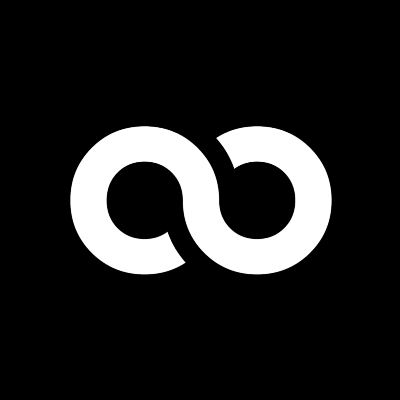 Credit to @itis123 who provided me with the knowledge for this thread, he knows a lot about headshapes and hairlines. The most important aspect of the hairline is: The Temple Points. For 2 reasons: 1. Whether you'll go bald or not. Every man in their lives will experience some sort of...
looksmax.org

He may have a point in the sense of covering more balding areas in the future, but he is wrong with regards to aesthetics.
This is a great morph by Feriduni, it's Brad Pitt (old caucasian man with age incoherent hairline, like that doctor would say) with recessed temples on side profile. Left original, right morphed.


Big descension, looks much worse with less prominent temples.
Tyson Ballou (another old caucasian man with age incoherent hairline) edit found here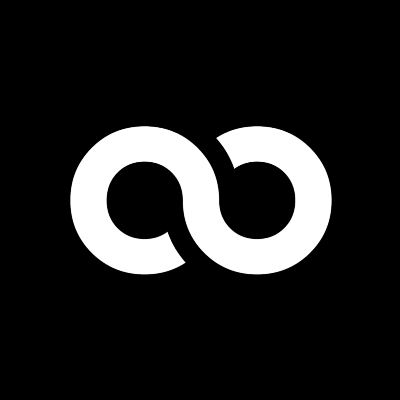 Not truly over if you're chad tbh but they are important as fuck. Remove them on a person and they'll look worse. Imagine how weird Ballou would look without temple points.
looksmax.org

BIG descension too.
The only thing that I see that is common for white people with that kind of temple prominence is that they have an ideal forehead slope, not vertical but close to it.


It think that kind of almost straight forehead is needed to the temporal peaks to look natural (and not the bs of round face teenager non caucasian guy said by that doctor).
Basically, find a blackpilled surgeon and have a forehead like that (or a custom forehead implant before the hair transplant if yours is too sloped).
Most hair transplant surgeons seem to don't know shit about what makes a face good looking from what I've read.
This clearly blackpilled, high IQ man had a hair transplant with the goal of having a Brad Pitt/Tyson Ballou type hairline, with very prominent temples. Could he have a much better face and be leaner? Yes. Does he look way better than before with his recessed temples? Yes.
Final result
Copy/pasting last video's description
"The temporal peak is a luxury necessity in hair restoration and is a point of definition and individuality. Temporal peaks frame a face and produce symmetry by the effect eyebrow contouring. It is the third component in a triple layer framing effect; the eyelashes contour the eyes, which are contoured by the eyebrows, contoured by the temporal peaks - a rarely discussed concept (Lawlor K, 2021).

They have a drastic effect on the perception of facial proportions and produce a point of focality that the eye is drawn to. Loss of temporal peaks produce a larger face, that can look "balding" and less attractive. With loss of this vertical framing, increased facial width becomes visually unaesthetic as youthful aesthetic ratios are absent, and facial fat becomes perceived as overweight/bloating.
In opposition, bringing in the temporal peaks improves ratios and enhances all facial components by creating a narrower field of view via a closer frame. This effect draws the viewer's eye inwards when looking at the face - lips, eyes, brows and forehead become exaggerated, which is perceived as more youthful. In essence, temporal peaks create physical identity and closely associate with youth.

Coronal sites produce the flattest angles and are best suited for temporal peak design to mimic nature as close as possible. As an implanted graft heals and scarring occurs around it, it actually rises several degrees upwards from the original angle implanted. This is why having the graft as perpendicular as possible is key to a natural outcome when healed. Sagittal sites are often used on by others in this field for temporal peak design, producing a design where hair exits the skin at a higher angle, sticking out in a way that does not occur in nature.
This is why temporal peaks are often botched, yielding an unnatural appearance that does not enhance the aesthetic profile - in fact it draws attention to something "off" in the person. Temporal peaks are, unequivocally, the most advanced area in hair restoration surgery. Simply put, they will either enhance or disfigure a person - there is no middle ground. "



That kind of hairline with prominent temples is one of the key aspects to look good with a buzzcut or pull any hairstyle. Both buzzcut and curtains look equally good on both. I'm starting to think that this is what women refer to as "effortlessly beautiful", someone that looks good no matter what...basically, brutal upper third pill. Does someone look good just with a certain hairstyle despite top tier features in general? 100% sure subpar hairline and/or forehead.
And then some hair transplant surgeons, who should know this better than their own names, have the audacity to say that a Norwood 1.5-2 hairline with receding temples is ideal for men...unbelievable.
PS. this is all I know about hairlines, I'm not an expert. Please don't dm me for hair advice, use the forum's search function or contact an expert instead.