Deleted member 11167
"Knowing yourself is the beginning of all wisdom."
Joined

Dec 6, 2020
Posts

2,723
Reputation

3,740
Okay, let us do this.👨‍🔬
WHY should one try
magic mushrooms?🍄
1. Because being high inhibited is shit and ruins your life.
2. Because high inhibition is caused by the brain region called (big amygdala)
3. Because a big amygdala not only makes you high inhibited but also unproductive.
4. Because having a big amygdala makes you more prone to depression.
5. Because we can shrink the amygdala PERMANENTLY with a harmless and easily accessible drug. A drug that you don't have to take every day and safer than every jew pill out there.✡️
---
A big amygdala not only make you high inhibitited but also lazy [study]​
Researchers have analyzed why certain people tend to put tasks off rather than tackling them directly. Using magnetic resonance imaging (MRI), they identified two brain areas whose volume and functional connectivity are linked to an individual's ability to control their actions.
Two areas of the brain linked to action control
The biopsychologists examined 264 women and men in an MRI scanner. They assessed the volume of individual brain regions and the functional connectivity between them. In addition, all participants completed a survey measuring their own ability to execute action control.
Individuals with poor action control had a larger amygdala. Moreover, the functional connection between the amygdala and the so-called dorsal anterior cingulate cortex (dorsal ACC) was less pronounced. "These two areas of the brain had already been linked with action control in former studies," says Erhan Genç
Link:
https://www.sciencedaily.com/releases/2018/08/180822090455.htm
---
A woman whose amygdala got destroyed​
Fourteen years ago, she was walking through a small park at 10 pm, when a man beckoned her over to a bench. As she approached, he pulled her down stuck a knife to her throat, and said, "I'm going to cut you, bitch!" SM didn't panic; she didn't feel afraid. Hearing a church choir sing in the distance, she confidently said, "If you're going to kill me, you're gonna have to go through my God's angels first." The man let her go and she walked (not ran) away. The next day, she returned to the same park.
---
https://www.psychologytoday.com/us/...onnectivity-the-amygdala-predicts-anxiety?amp
https://www.sciencedaily.com/releases/2018/08/180822090455.htm
---
HOW to achieve desired results?🤷‍♂️
Methods
This study assessed the effects of acute administration of the hallucinogen psilocybin (.16 mg/kg) versus placebo on amygdala reactivity to negative stimuli in 25 healthy volunteers using blood oxygen level-dependent functional magnetic resonance imaging. Mood changes were assessed using the Positive and Negative Affect Schedule and the state portion of the State-Trait Anxiety Inventory. A double-blind, randomized, cross-over design was used with volunteers counterbalanced to receive psilocybin and placebo in two separate sessions at least 14 days apart.
Results
Amygdala reactivity to negative and neutral stimuli was lower after psilocybin administration than after placebo administration. The psilocybin-induced attenuation of right amygdala reactivity in response to negative stimuli was related to the psilocybin-induced increase in the positive mood state.
Conclusions
These results demonstrate that acute treatment with psilocybin decreased amygdala reactivity during emotion processing and that this was associated with an increase of positive mood in healthy volunteers. These findings may be relevant to the normalization of amygdala hyperactivity and negative mood states in patients with major depression."
https://www.sciencedirect.com/science/article/pii/S0006322314002753
---
"Several of our patients described feeling 'reset' after the treatment and often used computer analogies. For example, one said he felt like his brain had been 'defragged' like a computer hard drive, and another said he felt 'rebooted.'
"Psilocybin may be giving these individuals the temporary 'kick start' they need to break out of their depressive states and these imaging results do tentatively support a 'reset' analogy. Similar brain effects to these have been seen with electroconvulsive therapy."
For the study, which researchers say is the first with psilocybin in depression, 20 patients with a treatment-resistant form of the disorder were given two doses of psilocybin (10 mg and 25 mg), with the second dose a week after the first."
https://psychcentral.com/news/2017/...y-reset-depressed-patients-brains/127389.html
---
WHERE to get
Magic Mushrooms?🍄
if you live in the EU you can basically order them from holland where they are legal and since basically, no customer checks inner EU traffic the possibility that it won't arrive to you is sub 0.1%
Click on these sites to order:
https://www.avalonmagicplants.com/mushrooms/magic-truffles/?language=en
https://www.wholecelium.com/countries/magic-truffles-germany/
https://www.dutch-headshop.de/smartshop/magische-trueffel
https://www.zamnesia.com/94-magic-mushrooms/96-magic-truffles
If you're living outside the EU...I have no idea...maybe it's legal in your country too or darknet is your best friend.
Look at the laws in your country before you order anything!
---
Recommended Dosage.💉
in the study they used
"two doses of psilocybin (10 mg and 25 mg), with the second dose a week after the first"
"hallucinogen psilocybin (.16 mg/kg)"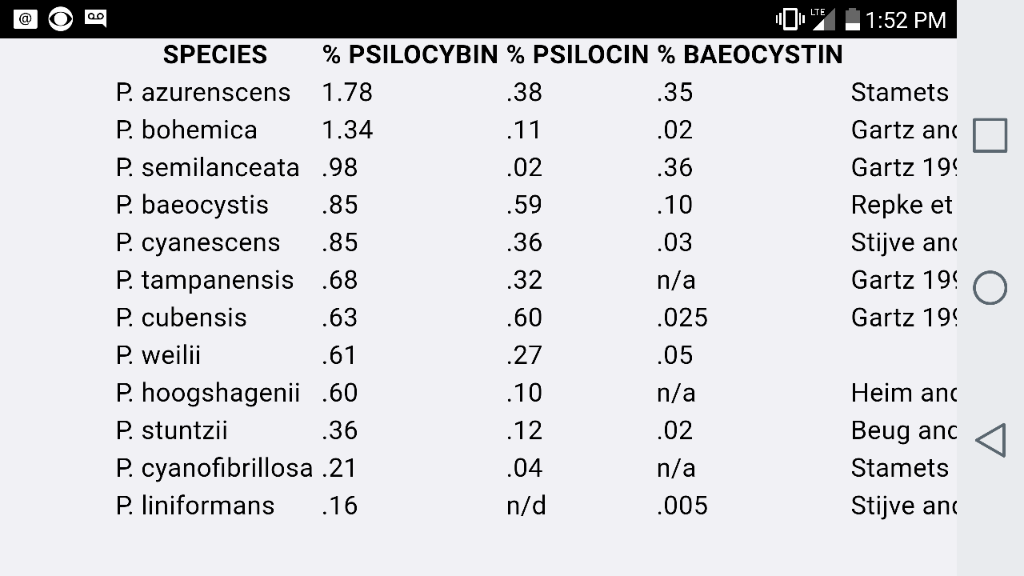 ---
Dosage Calculator.⚖️
Roughly estimates a dosage in grams based on the species and potency of the mushroom, whether or not it's dried, and other factors.

www.shroomery.org
---
Safety
🦺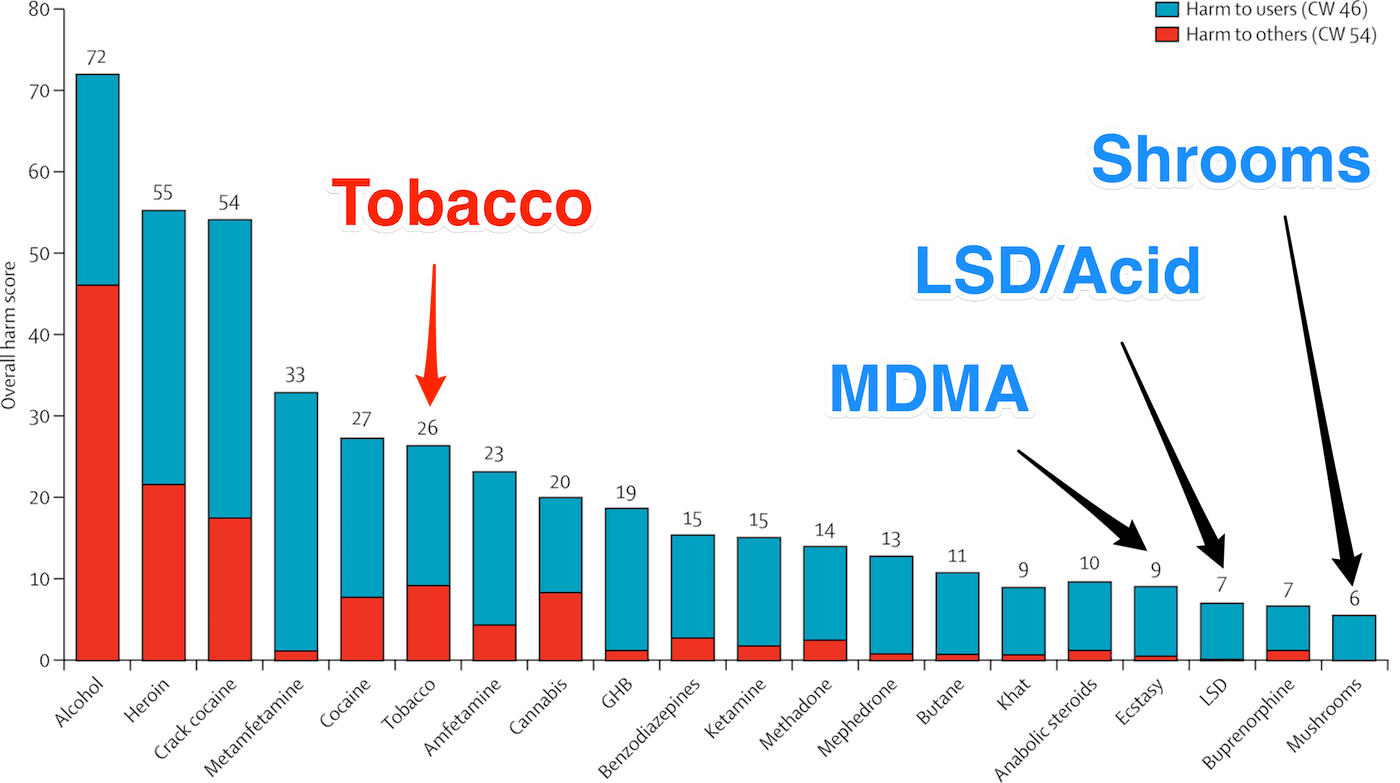 ---
Linking some people who wanted to be tagged.
@$tackThatMoney
@warpsociety
@Speedy
@SkinjobCatastrophe
@rrrrrr8526
---
---
Note:
T
his thread originated from LOOKISM but I added onto it and polished it quite a bit but still if you want to see the original the link is below.
ok lets do this WHY Because high inhibition is shit and ruins your life Because high inhibition is caused by brain structures (big amygdala) Because a big amygdala not only makes you high inhib but also unproductive Because a big amygdala makes you more prone to depression Because we can...
lookism.net
---
Last edited: